Hello Darlings,
I've always loved Sonia Rykiel and her signature black, stripes, lace, rhinestones and sweaters. "The Queen of Knitwear" is especially fabulous with pull over sweaters and her use of stripes.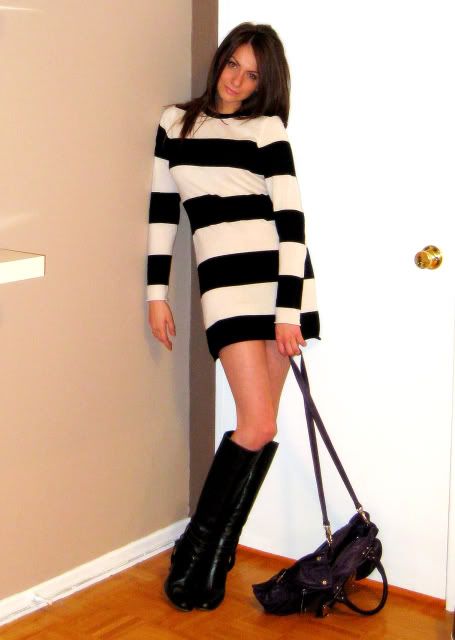 After watching the Sonia Rykiel Spring 2009 show, I was convinced that if she can mix all kinds of stripes and make them look incredible, then I can wear a thick Rugby Stripe and not look like a box :) ... CHECK OUT this wicked video...
Speaking of Sonia Rykiel, the beloved Parisian designer's retrospective of the work is presented in the Paris' Les Arts Decoratifs, opening today (November 19, 2008) - the exhibit features 200 looks, including the works from this seasons 40th anniversary show.
Horizontality: Although horizontal stripes can be intimidating to wear, I believe anyone can wear them as long as they fall in the right places. So with inspiration from Rykiel, I set out to find a perfect pull over with stripes.... and here it is from Autumn Cashmere.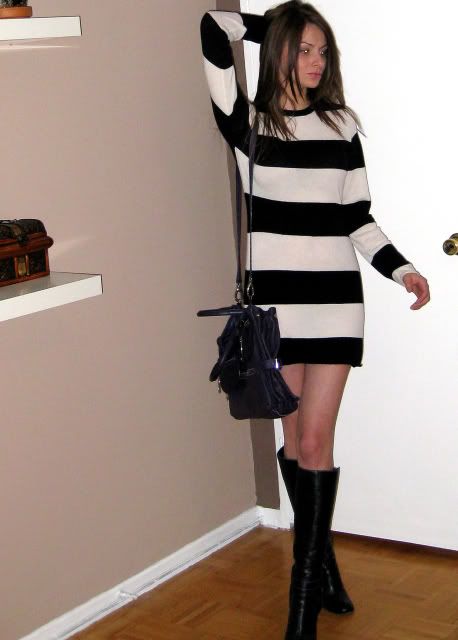 Also, this is my " new hair"after three and a half hours... I went two shades darker but with almost the same length.
I WISH YOU ALL A BEAUTIFUL DAY