Hello Darlings,
Here are my can't life without "beauty and diet" suggestions that I strongly stand by and my everyday essentials..
Can't Live Without...
( Literally.... P.S. click on the pics to read more about each)
Rosebud Salve - If I was stranded on a deserted island...this would be my only product.
- I use it for everything.
- It is always in my bag, next to my bed, and in my bathroom.
Kerastase Masque Nutri-Defense and BedHead Tigi HeadRush
- I use it nce a week to repair my hair damage.
- It is a bit expensive and hard to find, but it really is magic.
- Bedhead Shine Mist is lightweight and makes my hair shiny and frizz free .
Tea and Ice Cubes
- I drink peach green, raspberry or Moroccan tea about 4-5 cups a day.
- I drink espresso but only when I feel tired- otherwise I try to stay away.
- Every morning and nights, I use chamomile ice cubes instead of a toner.
- Chamomile is very gentle skin tonic to replenish and enrich dry or sensitive skin.
Perfume and Antiperspirant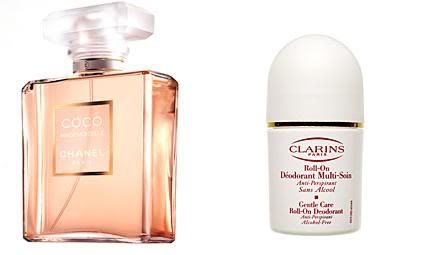 Smelling great and feeling fresh are super important.
I use Clarins antiperspirant, which keeps me dry and fresh all day.
As for my perfume, Coco Mademoiselle is my all time favorite.
Exercise: Ballet Stretches and Rock climbing
- I still do the same stretches I did when I danced ballet, and if you're new to it: Check Out this book " NYC Ballet Workout" by Peter Martins ( click). This book is very good.
- Rock climbing is my hobby and it gives me pretty good exercise.
- On the side note, I hate gyms... but I stay active by stretching couple times a week, rock climbing weekly, ski with my dad in the winter, and rollerblade in the summer.
Food and Vitamins
- I grew up in a health conscious family.
- I don't believe in diets or saying NO, rather what's important is proportion.
- I am take multivitamins and Omega 3,6,9 Supplements.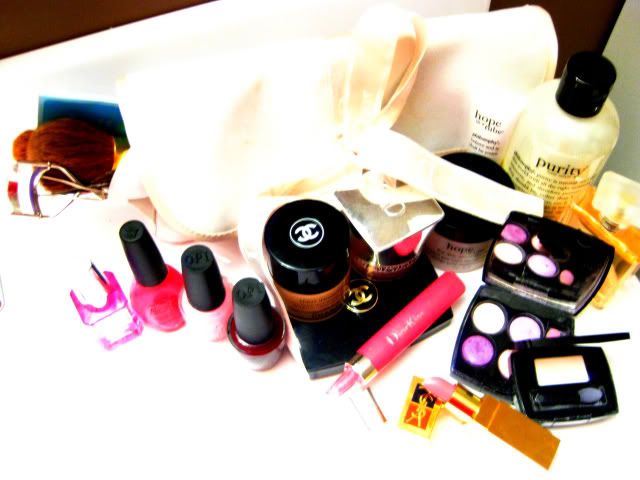 On my TO BUY list...
Chanel Poudre Douce: SoftPressed Powder- for light coverage
YSL Mascara Volume Effect Faux Cils
Shu Eumura 24k Gold Eyelash Curler - I hear that it is the best, but is it worth it?
I also need a good hand cream - ANY SUGGESTIONS.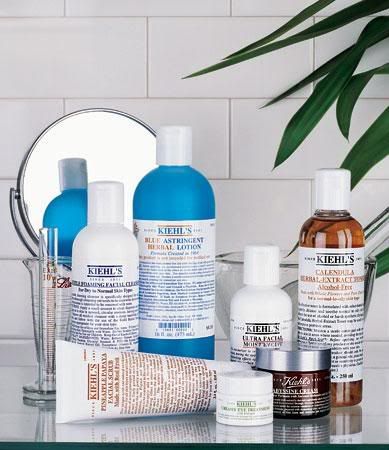 I was also looking into transferring to Kiehl's for change.... What do you think IS IT WORTH A TRY?
Do you have any "beauty or diet secrets", products that you can't live without or that you just totally hate....
Sources used: google, sephora. NUmero 90, Chanel,Kiehl's