Hello Darlings, 
Alexander Wang is known for his casual mix of refined silhouettes and urban chic. His eponymous (big word meaning his company is taken from his own name) line offers a provocative twist on day-to-day garments, where street meets luxury and ones personality shines through style.
T by Alexander Wang offers the same ideals, but is centered around tee shirt dressing and pushing basics to a whole new level. Think stretched out necklines, muscle tees, mini patch pocket detailing, and shades of gray, white, and black with pops of color."
Are you willing to spend $75 - $95 for a tee made of micro modal and rayon?
Are you okay paying more for the brand name - Alexander Wang?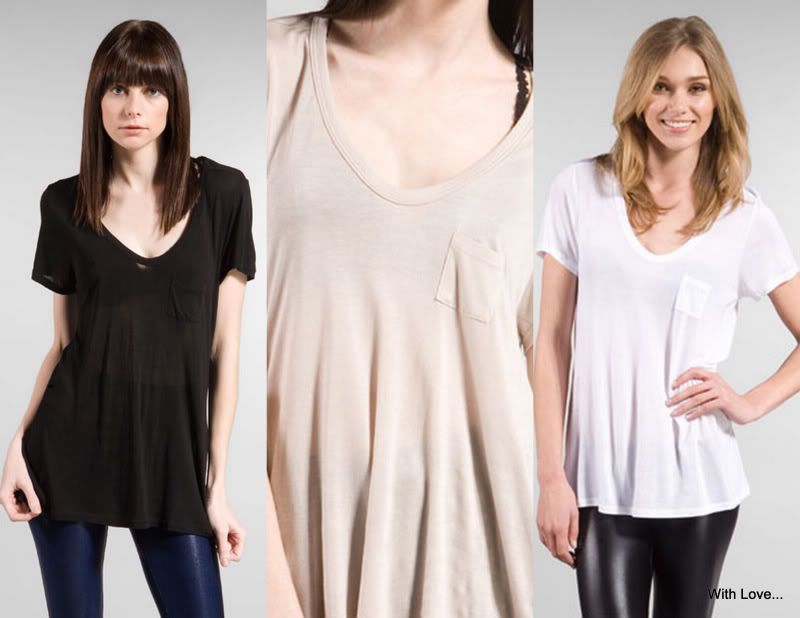 Steal or Splurge?
Personally, I don't see why I would want to spend so much for synthetic fiber...
A perfect tee is made of prima cotton.
Does fabric matter?
Source Used: Revolve Clothing