Hello Darlings, 
"Long chunky scarves look really beautiful and I recommend Louis Vuitton and Burberry..... I prefer my scarves in plain colour blocks, but colorful striped ones look equally good."  -  Victoria Beckham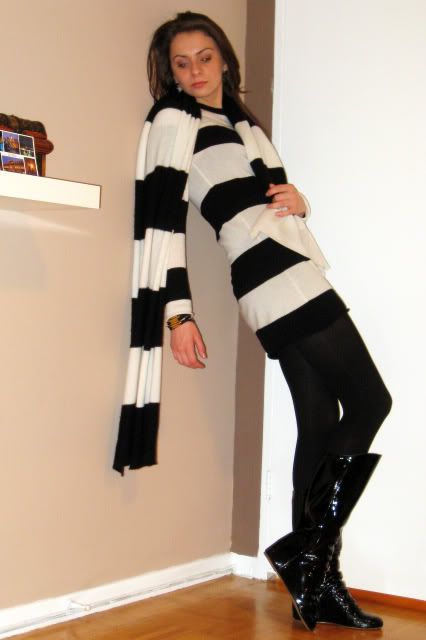 The first thing I did when buying  Victoria Beckham's book  "That Extra Half an Inch" was to read the "winter" section, and in particular the section on scarves. Although I really do like Victoria - and her book is a fun read - some of her suggestions are a tiny bit ridiculous. I mean really, does she think every girl has a couple hundred dollars to spend on scarves by Louis Vuitton or Burberry?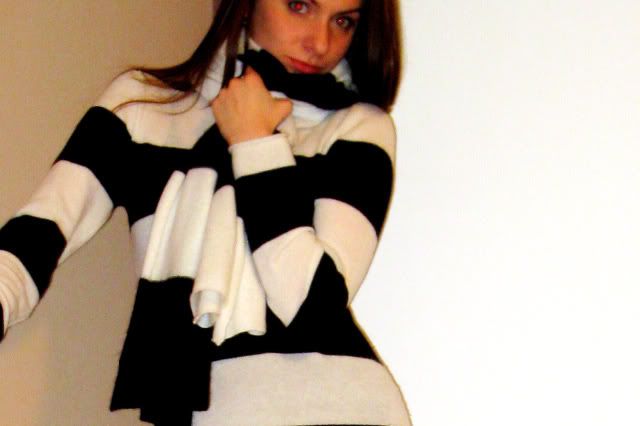 Victoria does mention Gap for colorful scarves. But really I wonder if she has ever even been to Gap (just a random thought... :) Still, I really do love her style and in no way is this a critique of her personal choice, but only my personal opinion. Since I am pretty sure that few people who can buy Louis Vuitton and Burberry scarves like I buy my Starbucks...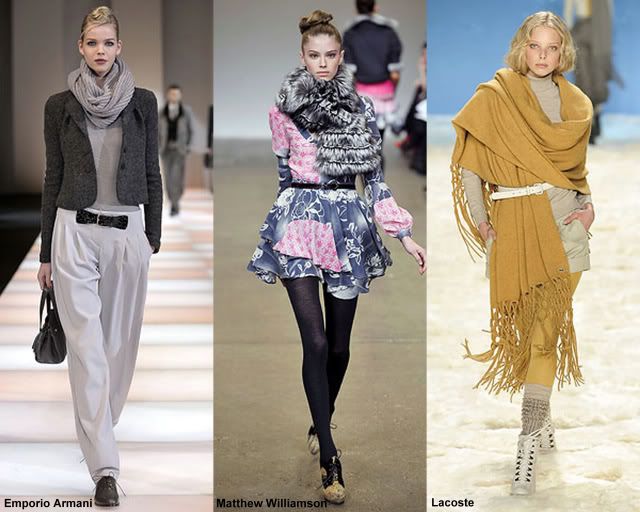 My favorite Fall 2008 Runway Looks
Since not everyone has the pop star budget like Victoria Beckham, my recommendation for scarves on a budget is Club Monaco. They currently have cashmere scarves on sale $60, and they are really long and cozy and the quality of cashmere is great. I have a few Club Monaco cashmere pieces and they look great after a winter or two.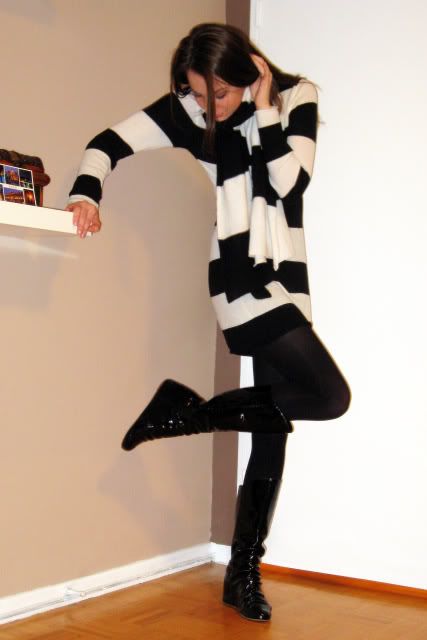 Another thing I recommend is to wear a thin slip under a cashmere dress, since they tend to cling to the body. A pretty slip will make the dress sit better, without riding up or clinging. Call me old, fashioned but investing in a pretty silk slip is a must for any woman.
Thank you all for your lovely comments! Thanks especially to the lovely Nita - Karoliina for the amazing award.
Sources: Vogue 1989; An Extra Half and Inch by Victoria Beckham; Instyle.com