Trick or Treat ... ?
Although I am not exactly ten.... but twenty. I love Halloween as much as any little kid!!! and this year ... the celebration lasted two days!!! YAY...
I didn't want to wear something too costume but interesting enough...and here's what I came up with :) A BURLESQUE/SHOWGIRL inspired costume .... TATA,lol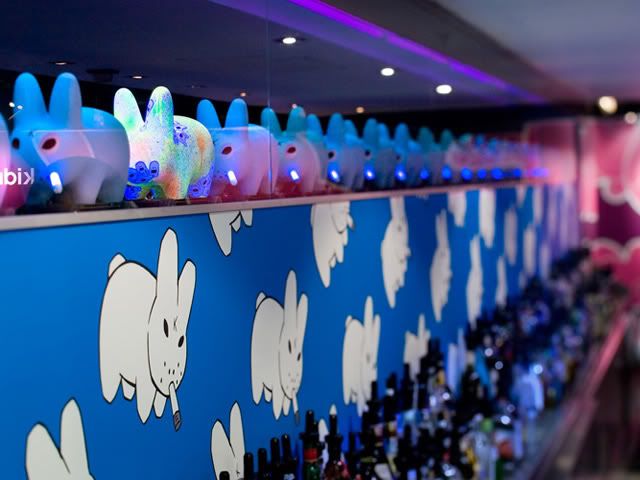 I love bunnies ... hehe.
On Saturday(2nd celebration day) ... we ended up going to Circa( own by the club mogul PeterGatien) and spent most of our time in
Kidrobot room
which I will admit is my favorite place, when it comes to clubbing. I feel like a little kid in at a play ground ... it is mostly a lunging area where the atmosphere is fun and relaxing.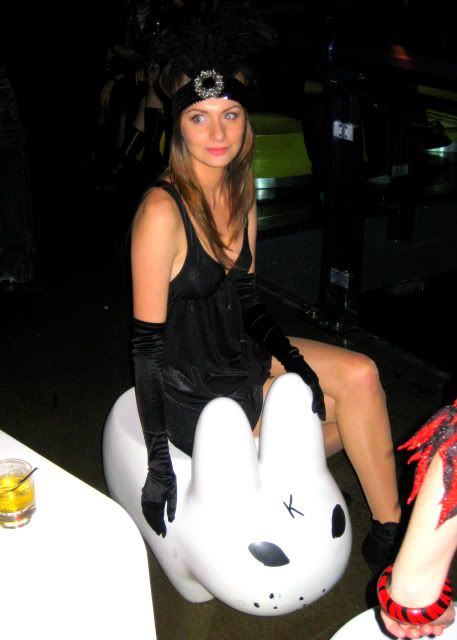 The room features Kidrobot characters Dunny, Munny, and their friends, and the display areas showcase the newest collectible additions to the Kidrobot world.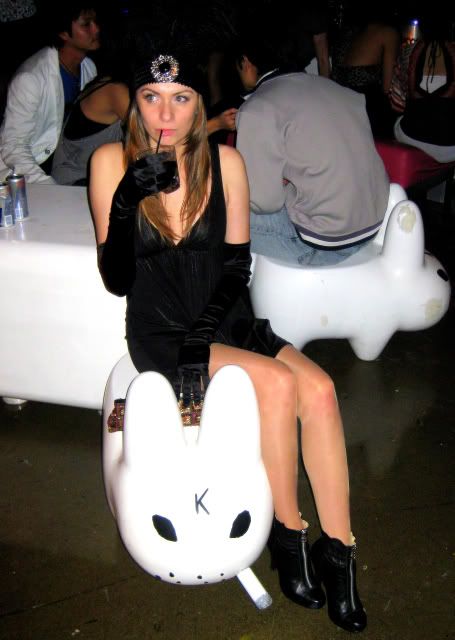 "Kids,don't drink and drive... or smoke".... hehe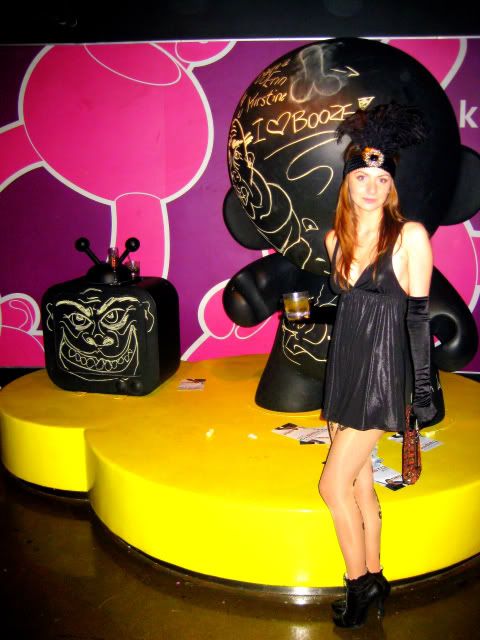 "Magic Mountain and breakfast cereal gave me the inspiration for Circa's Kidrobot Room. Its like lucky charms come to life," says Kidrobot's President/Founder Paul Budnitz.
I got to sign Munny.....YAY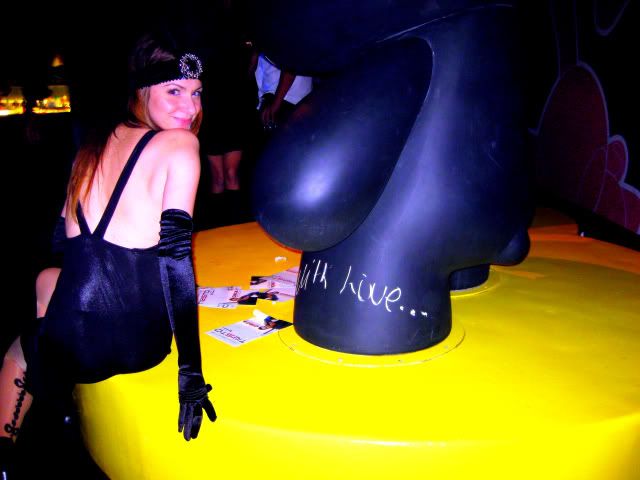 " With Love... "
I hope you all had a wonderful and safe Halloween ....
With Love...
Marta