Hello Darlings, 
Nothing compares to fall days spent sipping cappuccinos in a cafe while watching maple leafs fall, all while engaging in conversation with friends or loved ones.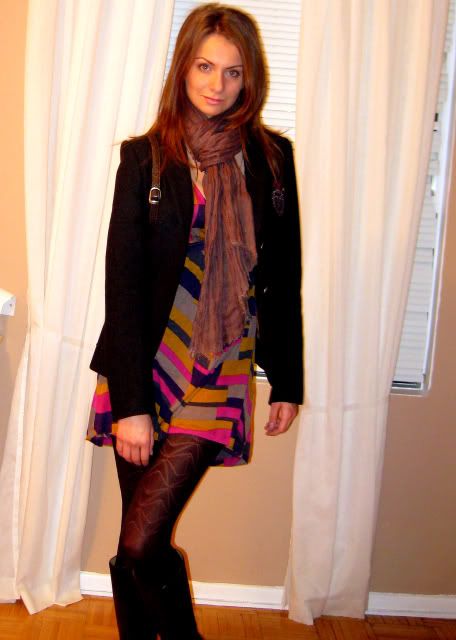 I am in the mood for autumn colors, flowing dresses, cozy blazers and pattern tights. I found inspiration from the Fall 2008 D&G runways especially the patterns, and decided to give it a try.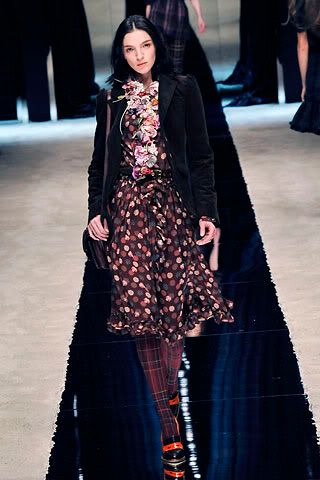 Pretty Patterns by French Connection:  My latest outfits are a bit out of character. I've been experimenting with different shapes, colors, and of course patterns. Here is my latest " invention".