Hello Darlings,
My current obsession is bows... in a tasteful manner, not overwhelming or loud. I love bows on shirts, tights, rings, necklaces, earrings, bracelets, shoes, purses... basically everywhere. I'm not sure what's with me and all the girly things, but I am obsessing.  So here's yet another girly obsession of mine ... that is seen all over the Chloe, Chanel, Moschino and D&G spring runways.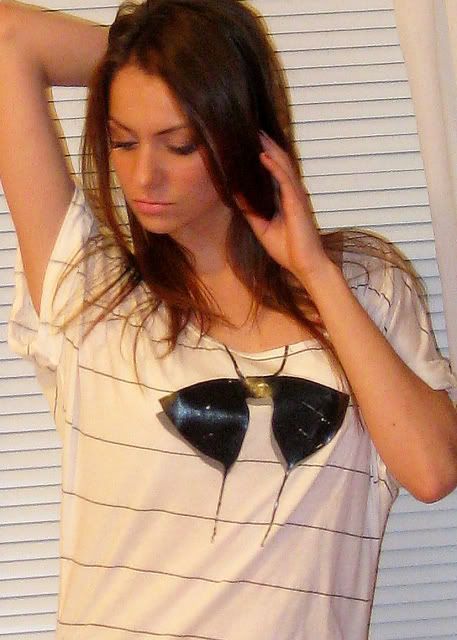 <---- Moschino Spring 2009. I am in love.
Up close and Personal with the Bow
I love Trash and Luxury Tees... they are always fun and totally casual but of course with a touch of interesting details.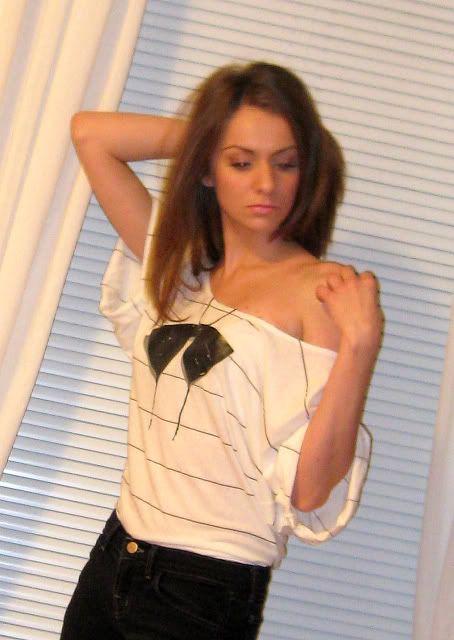 I am wearing: Trash& Luxury Drop Bowtie Dolman Soia&Kyo Anissa Z Wool Coat J Brand 12" Pencil in Jett Juicy Couture Italian Leather Boots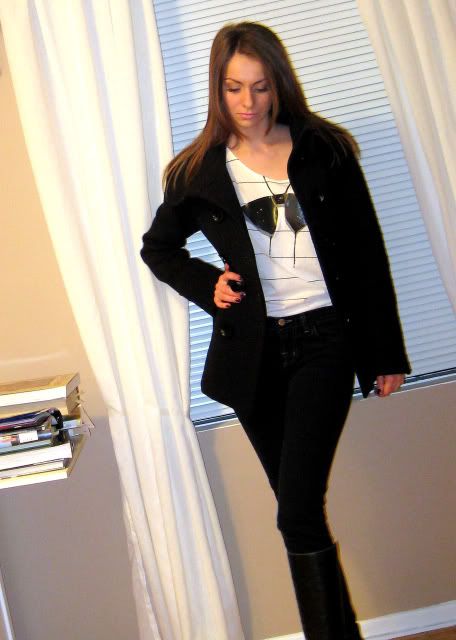 Lovelies, Enjoy your day... and for my fellow American readers, Don't Forget to VOTE!!!!